Offer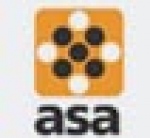 Asa - furniture accessories
ASA PLASTICI offers wide range of modern accessories and office elements. The collection of products can be divided into few assortment groups.
Among them the most popular are organizers, both applied on the desktop and those destined for the inside of the furniture as independent shelves – pencil cases or drawer inputs. Another hot item is line "Versalogic" and line "Vertebra" with clips, constituting the solutions for the organisation of wiring systems in places of work. Versalogic is an innovative system of organisation of all kinds of sockets and switches, and Vertebra as well as clips are products allowing to "get rid" of the wiring system in a very aesthetic manner. For the products mentioned above, Asa Plastici offers very courageous in form and colour wire bushings, ergonomic keyboard shelves and innovative solutions of joining the elements of the furniture corpus.
In the offer of the Italian company it is worth to take notice of the product line Adapto, which is probably the most functional system of desk racks as well as whole building-in of different kinds of areas on the market. Apart from the above mentioned solutions, Asa Plastici possesses few thousands of other products, such as: accessory shoes, reels and other accessories used in furniture making.
‹ back